The PTNZ system automatically tracks your off-road kms for bigger, more accurate road-user charge rebate payments.
PTNZ can track all off-road kilometres and then submit accurate RUC rebate claims on your behalf. We guarantee the accuracy of your claim and we do all the hard work for you!
4 benefits of our automatic RUC rebate service
| | |
| --- | --- |
| | We are a NZTA verified system which means we can submit the paperwork on your behalf. |
| | We automatically process and submit your claim for you. No more of your time wasted making calculations and filing documents we track your off-road kms and you get the rebate. |
| | We guarantee the accuracy of your claim and we will take the heat of the NZTA Audit. |
| | You could recieve bigger rebates. Many of our clients have reported to us that by changing to our more accurate tracking system has resulted in claims up to 30% bigger than in the past. |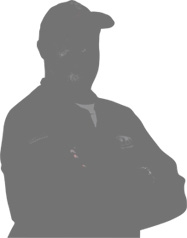 One PTNZ customer recently put us to the test by running our system alongside another. They were astonished to find that over a three-month period they were able to claim more than 1100 extra off-road kms using PTNZ. What's more is we 100% guarantee the accuracy of our tracking, which means you can rest easy if you are ever audited.
Easily claim back RUC's for off-road kms
Now you can easily monitor and PROVE the kms your trucks do on and off the road. The team at PTNZ will even submit and guarantee the accuracy of your RUC rebate applications. This could save you thousands on the running cost of your fleet.